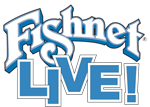 Fishnet LIVE!
July 27, 2013
2 - 8 p.m.
Front Royal, VA
Volunteer Staff
Training:
Leaders - May 4
10 a.m. - 4 p.m.
Staff Training June22
10 a.m. - 4 p.m.
Staff Training & Setup - July 20
10 a.m. - 4 p.m.
"Fishnet is one of the few ministries I know who have found a balance between music and the Word, discipleship, and evangelism."
- Josh McDowell
We invite you to send for more information about Fishnet LIVE! planned for July 27, which will be held here at the 17 acre Fishnet Life Center near Front Royal, VA. Some exciting things, including an opportunity for your group to raise some serious mission funds for your favorite missions organization while at Fishnet LIVE! Watch this site for more details.
Volunteer for the event
Become a prayer partner
Become a financial partner
Send your prayer request
Send your Fishnet story
Jesus said, "Let your light shine before men, that they may see your good deeds and praise your Father in heaven." Matthew 5:16